The unique, full width thermal core is key to why WarmCore windows are 25% more thermally efficient than traditional aluminium systems. Strong and secure, WarmCore windows come with multi-point locking, internal beading and are backed by a 10 year product guarantee – helping keep you and your home safe. Available as casement or tilt and turn windows, and with a flush sash option that brings the outer frame perfectly level with the opening part of the window – WarmCore windows are the perfect warm, secure and beautiful addition for your home.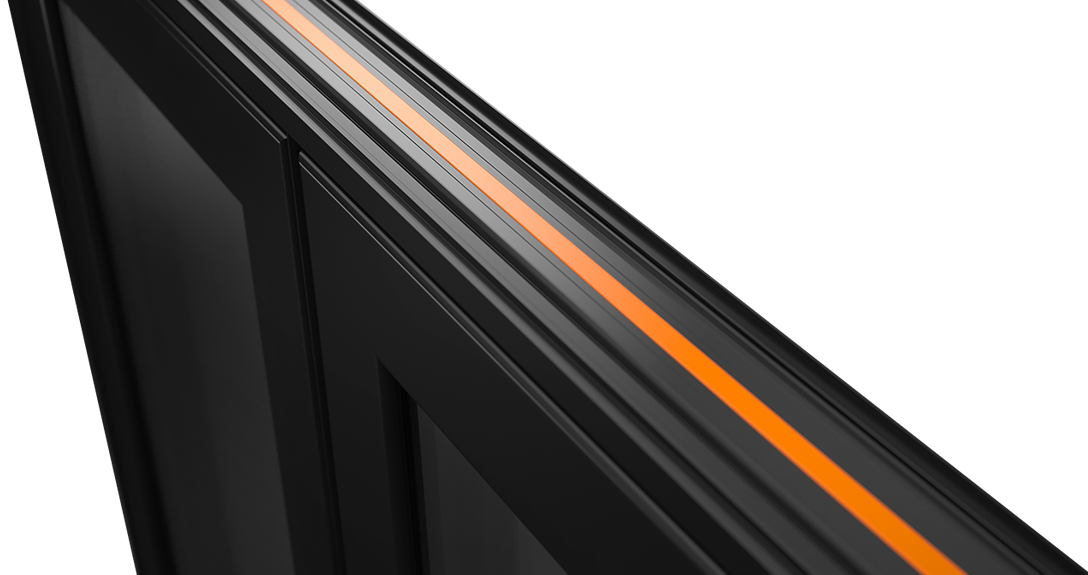 With clean, modern lines, WarmCore creates windows with a refined and understated beauty. Perfectly suited to modern architecture as well as replacement projects, from large fixed pane 'picture windows' to windows with multiple openers, WarmCore has it covered. Attention has even been paid to how the window sashes look when open, with the black full-width thermal core creating a neat and thought-through appearance.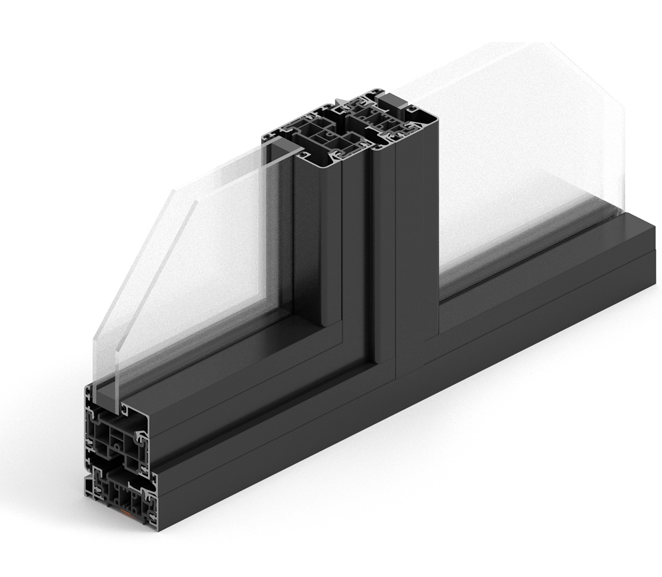 Save your customers money
The Traditional weakness of aluminium windows and doors has been the aluminium itself. While a beautifully strong and heard wearing material, aluminium is a good conductor of energy. Meaning that the warmth from your home finds an easy path outside, leaving you colder and with higher heating bills. Most aluminium systems try to overcome this inherent weakness by replacing a section of aluminium with a small thermal break of less conductive material to lessen this heat loss.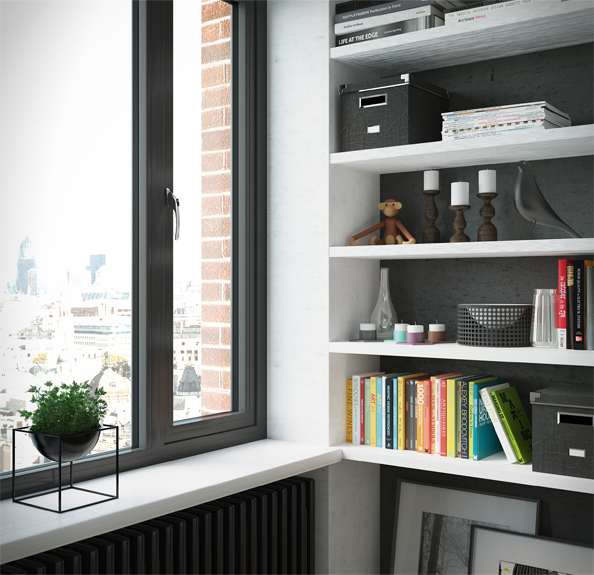 Triple glazing - for ultimate thermal performance
Robustly designed to take the weight of triple glazed units as standard, choose this option for the ultimate thermal performance at 75% better than standard double glazed aluminium windows. Opting for 44mm triple glazing rather than standard 28mm double glazing reduces the whole window U-Value rating from 1.3 to 0.8. Triple glazing is ideal for WarmCore windows installed in exposed locations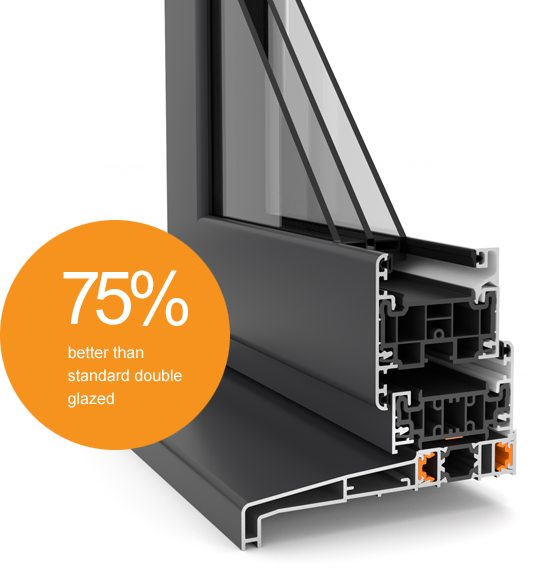 4 colours availble inside and out